We are pleased to announce that we are a winner of the iF DESIGN AWARD 2021!
Apr. 2021
Home Resource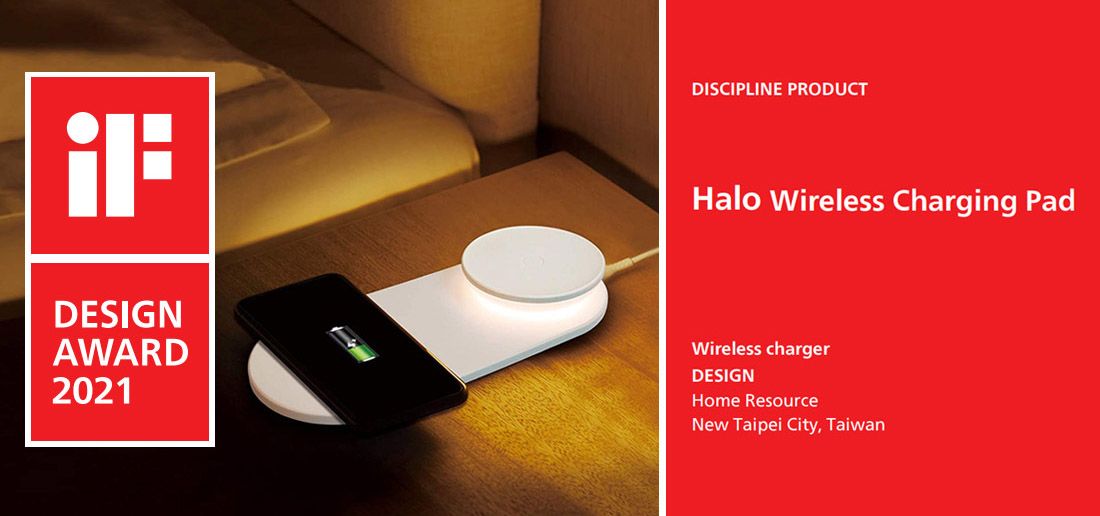 Home Resource is a winner of this year's iF DESIGN AWARD, the world-renowned design prize. The winning product, Halo Wireless charging pad, won in the discipline Product. Each year, the world's oldest independent design organization, Hannover-based iF International Forum Design GmbH, organizes the iF DESIGN AWARD.
Halo Wireless charging pad won over the 98-member jury, made up of independent experts from all over the world, with its concepts of space-saving, energy saving, Minimalist Design, Zero Waste, and Eco-Friendly. The competition was intense: almost 10,000 entries were submitted from 52 countries in hopes of receiving the seal of quality.
More information about Halo Wireless charging pad can be found in the "Winners" section of the iF WORLD DESIGN GUIDE.
About Home Resource
Home Resource, 100+ worldwide distributors, a winner of  iF DESIGN AWARD 2021 and Red Dot Design Award, has 33 years experience in exterior lighting and interior lighting industry. We specialize in manufacturing and customizing indoor lights and outdoor lights such as exterior wall light, flood light, lantern light, LED garden lights, patio lights, plant grow light, decorative lights, ambient lights, and therefore we have been successfully providing LED/energy efficiency solutions to worldwide LED distributors &DIY stores.
With our own factory in ZhongShan (China) and innovative lighting technology, the range of exterior lights also covers special lighting from motion sensor light, security lights, and multifunctional wireless charger. To ensure the best quality of products and services, we remain 100% dedicated to our quality management, and our factory has certifications of ISO 9001/ TÜV GS/ SEMKO/NEMKO/FI/DEMKO/UL/CSA/CUL.
About the iF DESIGN AWARD
For 67 years, the iF DESIGN AWARD has been recognized as an arbiter of quality for exceptional design. The iF label is renowned worldwide for outstanding design services, and the iF DESIGN AWARD is one of the most important design prizes in the world. Submissions are awarded in the following disciplines: Product, Packaging, Communication and Service Design, Architecture and Interior Architecture as well as Professional Concept, User Experience (UX) and User Interface (UI). All awarded entries are featured on the iF WORLD DESIGN GUIDE and in the iF design app.
For more information, please contact:
hr@homeresource.com.tw
kevin@homeresource.com.tw